Privacy Threat Model Using LINDDUN
1hour
Wednesday, April 15th 2020 at 13.00 GMT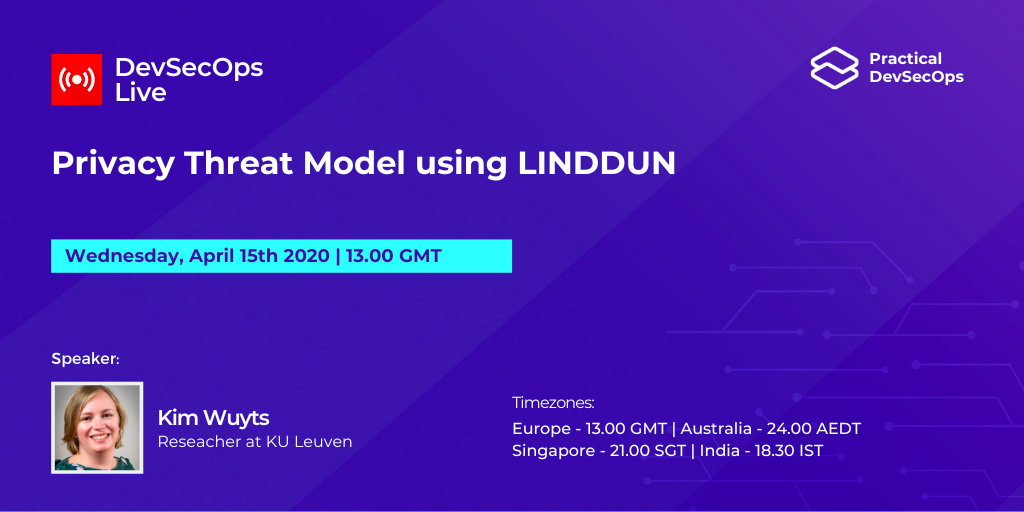 In this intriguing meetup you will learn:
A short introduction to LINDDUN and LINDDUN GO
Walk-through of a sample Privacy Threat Model
Her experience in creating a framework (LINDDUN)
Questions and Answer
… and more useful takeaways!
1hr. 5min.
Speaker
Kim is currently a postdoctoral researcher at the Department of Computer Science at KU Leuven (Belgium). She has more than 10 years of experience in security and privacy in software engineering.
Kim is one of the main forces behind the development and extension of LINDDUN, a privacy-by-design framework that provides systematic support to elicit and mitigate privacy threats in software systems.